> Why are you here? <
Imagine for a minute, you're on your way to your vacation. You want to finally take 1 week off, recover from your stressful and sometimes nerve-jangling job; to take "time for yourself", a calm and relaxing time for recovery; to take time for those things that serve you well; that let you feel good; that nourish you; yes, maybe tasks that give you joy and an unique enthusiasm; feelings that you're not familiar with in your constant job routine.
On this trip, you come across some obstacles that prevent you from reaching your destination, your final vacation spot. You have to turn round; to drive in the opposite direction. You drive and drive .. and lose orientation. Eventually, you'll find yourself at an unknown and very unfamiliar place, in which you find yourself confronted with one question:
> Why are you here? <
Why are you here? Have you ever asked yourself this question? In this context, it's not about your current presence at this unfamiliar place. This question dives in on a much deeper level and it brings the author of the book "The why are you here café" to a veritable turning point in his life.
~ Why are you here? ~
---
We are born into a world that follows a very specific (mental) pattern. Almost like a life concept, in which we have to classify ourselves, more or less. We believe that we have to accept and live this pattern as well. I mean, why not? Everybody is doing it, obviously!
However, while doing so, we deviate from following our deeper needs and wishes. We simply forget to listen to our inner impulses, as they always come very timid and silent. The outside is far too dominant; too present; too loud. And because we're a small part of this big entirety, which dictates how life is meant to be, it is almost impossible to oppose this world and society. Also because we, as human beings, do have this essential basic desire for acceptance and recognition, which we most likely wouldn't receive living differently as everyone else does; or would we?
Some people sense this inner captain much clearer than others. Although they don't know how to deal with this feeling. It just fells "different". Not right. Uncomfortable. But finding a better alternative is definitely not the easiest thing to do.
Thereby, each of us has this one and only captain within him-/herself, who constantly tries speaking to us, giving you hints in form of feelings and impulses to bring you back to your very unique road of life. He tries to show you your tasks on earth. He asks you this meaningful question that probably most of you have already faced:
Why am I here?
~ Learning from a turtle ~
---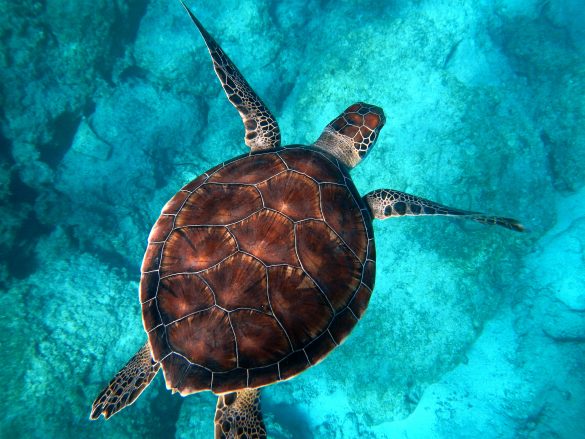 The protagonist of this book was told a very touching and truthful story that resembles pretty much a metaphor. 
What it's principally about is being much more mindful while going through life. Allowing to give certain things our attention, because we can learn so much from what we normally don't even recognise. For example, resisting the urge to fight the storm so forcefully, loosing a lot of energy and eventually, remaining exhausted and unsuccessful. But rather recognising that there is the possibly to adjust to the waves; to slide – hand in hand – with the flow of life.
~ Work or holiday? ~
---
A few months ago, I came across an impressive and very truthful quote. This sentence resonated so much with me and I want to entrust it to you right now:
"My goal is to build a life I don't need a vacation from."
And let me tell you this: you have this possibility. I'm firmly convinced that each of us can work or simply do one or the other thing that they are passionate and completely enthusiastic about. That one thing you find yourself being in your element. It may be painting a picture, taking apart and building together a computer, designing a website, taking care of children, having deep conversations with close people who surround you, baking or cooking, reading or writing; WHATEVER it might be.
We only experience meaningfulness as soon as we're living authentically. Not trading time for money in order to recover from the time that we accepted and lived a non-authentic role in our job. It's rather about following your calling that gives you energy and doesn't take it away from you.
Our inside strives to express it's uniqueness in the possibly best version. The challenge of life is to find this way. But if you're already aware of this fact and show willingness to start this exciting journey of life, you've taken a huge step towards your authentic version. This journey will allow you to reach the optimum potential within yourself. Step by step .. day by day to a more intense level.
~ Conclusion: a moving and inspiring book ~
---
The author, John Strelecky, gives us in an authentically and straight-forward written form, food for thought.
The book is easy and quick to read. On one side because of it's brevity. But also for it's very deep and touching content that didn't allow me to put the book aside. You'll turn pages far too quickly.
Nevertheless, the author leaves us with a satisfying feeling and an inspiring trace in our mind.
Traces that allows us a new view on our life …
I can completely recommend this book to EVERYONE out there. You don't need to be a bookworm or possess some surreal amount of knowledge. EACH OF US can (or should) ask him-/herself this crucial question upon which this book resides: Why am I here?
THANK YOU for reading, for your time and faithfulness.
Don't hesitate and leave me a comment down below; have you heard of this book before? And if so, have you read it yet? Are you planning on reading it?
I'm wishing you a wonderful day,
lots of love and a big hug,
yours Isabel!